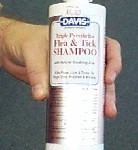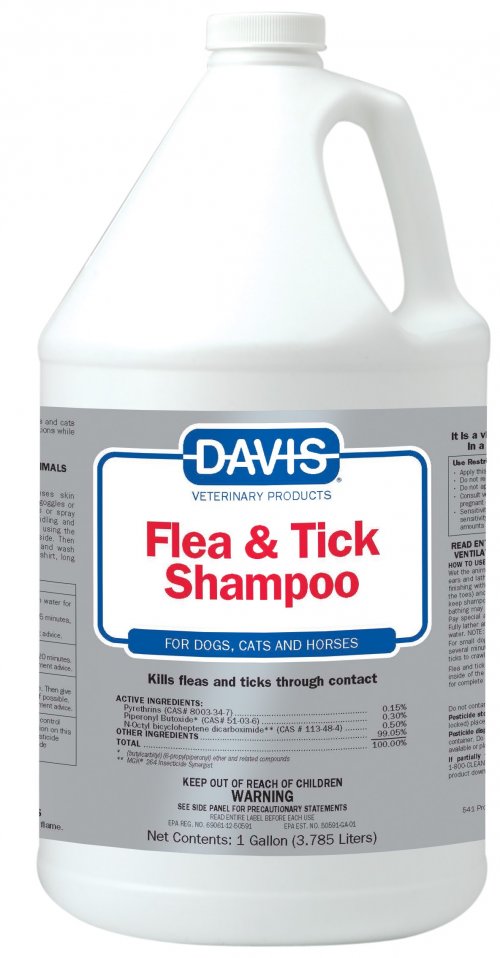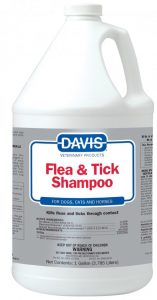 PRODUCT DESCRIPTION: Blue, concentrated, thick shampoo with aloe and other conditioners as well as pyrethrin.
WHERE TO USE IT: On pets such as dogs and cats. It is labeled for puppies and kittens over 4 weeks old.
RATE OF APPLICATION: Depends on the size of the pet. It is concentrated enough that a tablespoon will easily shampoo most 15 lb pets.
PRODUCT DOCUMENTS:       SPECIMEN LABEL       MSDS SHEET
RELATED PRODUCTS FOR PEOPLE:       FLEA REPELLENT (aerosol spray)       FLEA BITE OINTMENT (for people and pets)

RELATED PRODUCTS FOR THE PET:       FLEA COMB         OXY MED ITCH RELIEF SPRAY        MELALEUCA SHAMPOO        WATER BASED (GENTLE) PERMETHRIN PET SPRAY         PETCOR (alcohol based – strongest pet spray available – KILLS FLEA EGGS!!)        FLEA DIP CONCENTRATE         FLEA POWDER (for treating dogs and cats).
$12.00   (456178) 12 oz  (3+ $10.00 ea)
Order online and save 5%





$75.00   (456180) gallon
Order online and save 5%