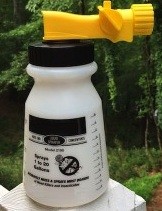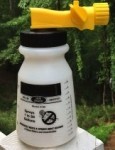 PRODUCT DESCRIPTION:    Outside only formulation that works on just about any insect pest. Apply it using a good PUMP or HOSE END SPRAYER.
TARGET PESTS:        CICADAS     CLOVER MITES     CHIGGERS      GRASSHOPPERS        LOCUSTS        MILLIPEDES        SPRINGTAILS
USE DIRECTIONS:     The exact amount of Maxxthor needed will vary depending you target pests and in most cases, if you refer to our article where we list it for use we'll have the recommended dose, application rate and frequency of treatments.
For most insects in turf and vegetation, 1 oz per 5,000 sq/ft will do the job. This means the 32 oz jug will cover 4 acres so it goes a long way. For tough crawling pests like centipedes, millipedes or cicada's, 2 oz per 5,000 sq/ft.
When treating pests in thick vegetation, add SPREADER STICKER to the sprayer. This will ensure complete coverae whether you're using the 1 oz per 5,000 or the full 4 oz 10,000. In other words, the 2 oz of Spreader Sticker per filling of the sprayer will be sufficient.
Basically Spreader Sticker enables the Bifen to better "coat" treated areas and target pests. This will enhance the performance of the treatment resulting in faster kills, better coverage and overall, better results.
RELATED PRODUCTS:      20 GALLON HOSE END SPRAYER     MAXXTHOR SG GRANULES         BITHOR
PRODUCT DOCUMENTS:          SPECIMEN LABEL          SDS
$90.00  16 oz  (819442)(N/A TO CALIFORNIA or NEW YORK)
Order online and save 5%


$130.00 32 oz (819443)(N/A TO CALIFORNIA or NEW YORK)
Order online and save 5%


$350.00 128 oz (819446)(N/A TO CALIFORNIA or NEW YORK)
Order online and save 5%


CALIFORNIA CUSTOMERS – ORDER BITHOR IN PLACE OF MAXXTHOR EC (used the same way)
RECOMMENDED SPRAYER:     20 GALLON HOSE END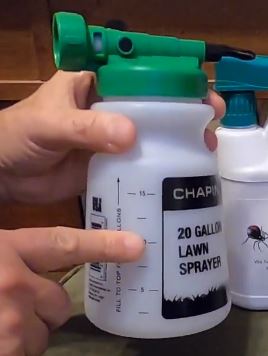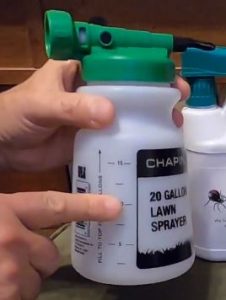 $15.00  (287531)(FREE STANDARD SHIPPING)
Order online and save 5%


RECOMMENDED ADDITIVE:     SPREADER STICKER – add 2.5 oz with every 4 oz of Bifen added to hose end sprayer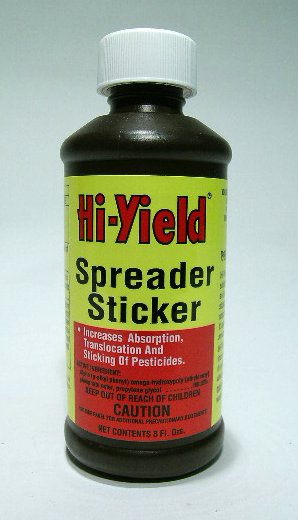 $10.00   (451035) 8 oz
Order online and save 5%



$15.00   (451039) 16 oz
Order online and save 5%



$25.00   (451040) 32 oz
Order online and save 5%



$60.00   (451037) gallon
Order online and save 5%



Supporting Video