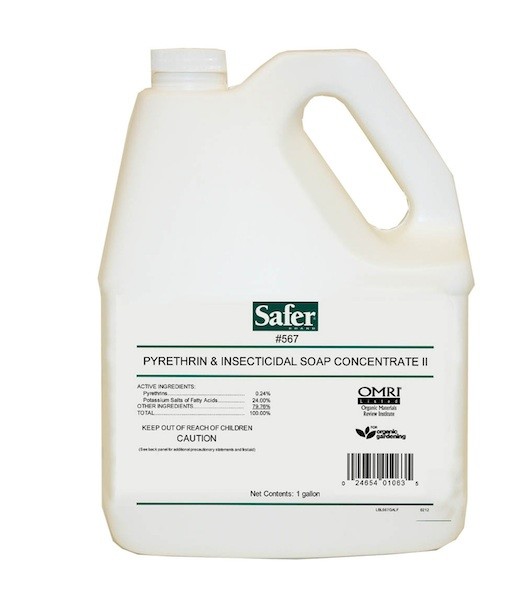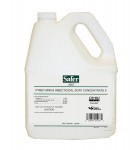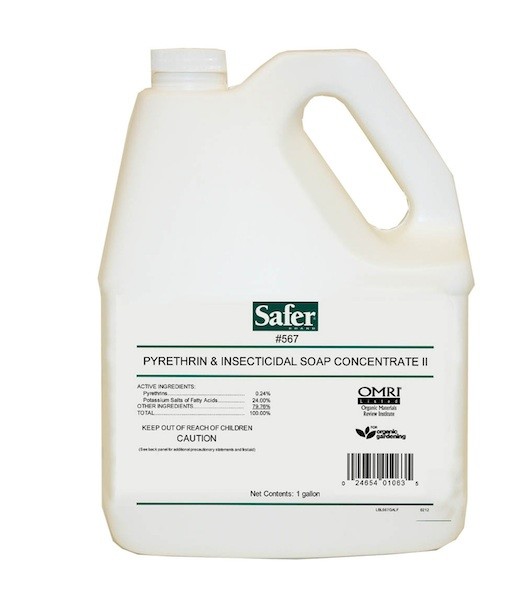 PRODUCT DESCRIPTION:   New and improved formulation making this one of the best organic concentrates available. Made from pyrethrins (.24%) and potassium salts of fatty acids (20%). Kills soft and hard-bodied insects like caterpillars, cockroaches, beetles, whiteflies and a wide range of bugs like mealy and stink bugs. Safe for use up to the day of harvest.  OMRI Listed® and compliant for use in organic gardening making this a great choice for tough pests like white flies, aphids and pretty much any kind of garden pest.
WHERE TO USE IT: Flowers, Fruits, Lawns, Trees, Shrubs and Vegetables.
RATE OF APPLICATION:     Mix 6.4 oz of concentrate to one gallon of water. Apply over 500-750 sq/ft of plant surface area per mixed gallon. Product can be used daily if needed since it has 1 day to harvest. If it doesn't rain or if there are no pests present, apply every 1-2 weeks to maintain a pest free garden.
RELATED PRODUCTS:          PUMP SPRAYER
PRODUCT DOCUMENTS:       SPECIMEN LABEL GALLONS       SPECIMEN LABEL QUARTS       MSDS SHEET
APPROVED FOR ORGANIC GARDENING AND ORMI LISTED:

$75.00   (663615) 32 oz
Order online and save 5%






$125.00   (663616) 128 oz
Order online and save 5%


Supporting Video