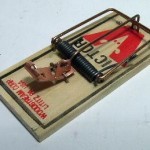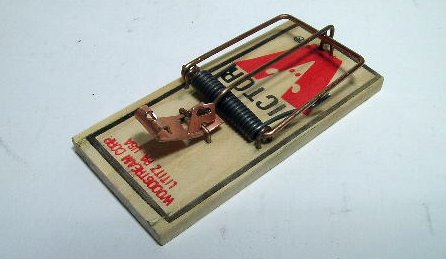 PRODUCT DESCRIPTION: The original wood-based wire snap trap, the Victor® Metal Pedal Mouse Trap provides instant rodent control and is safe for household use.  Trusted to control mice for over 100 years, this trap allows for clean and quick trapping – ideal for maximum rodent.  Once a rodent triggers the metal petal, the trap immediately springs closed to eliminate the pest on contact.  It can then be easily disposed of for quick and clean removal.  The traps require no chemicals or poisons, so they are an ideal mouse control device for use around food, water, children and pets.
WHERE TO USE IT: The disposable mouse traps are safe for use around food, water, children and pets. Victor® Metal Pedal Mouse Traps are the perfect for use anywhere in the home.  These mouse traps should be placed where rodents travel, such as along walls at 2 to 3 foot intervals.
RATE OF APPLICATION: Mice have a very small range, so for best results placing traps at 2-3 foot intervals will ensure that you eliminate the entire population.
OTHER MOUSE AND RAT KILL TRAPS:       MOUSE TRAP EXPANDED TRIGGER       RAT TRAP METAL TRIGGER       RAT TRAP EXPANDED TRIGGER       SNAP-E RAT TRAP       T-REX RAT TRAP 
MOUSE AND RAT LIVE TRAPS:       MINI CAT MOUSE TRAP       KWICK KATCH MOUSE TRAP       MOUSE MASTER       TIN CAT      LIVE MOUSE CATCHER       LIVE TRAP 3X3X10       LIVE TRAP 5X5X18
RELATED TRAP ACCESSORIES:       METAL TRAP COVER (USE WITH KILL MOUSE AND RAT TRAPS)       HERCULES PUTTY (HOLDS TRAPS IN PLACE ON ANY SURFACE)
LURES AND BAIT:       MIXED SEEDS       LOGANBERRY PASTE       PECAN PASTE
$1.50 ea  (827071)(5-9 – $1.25)(10-19 – $1.00)(20+ – $.90)
Order online and save 5%