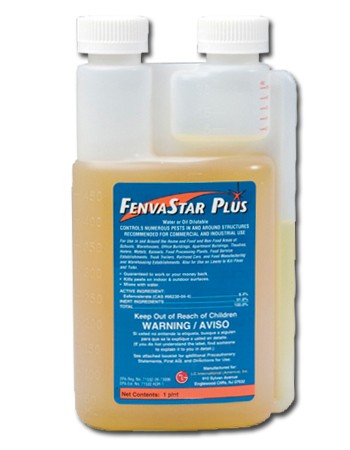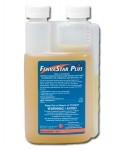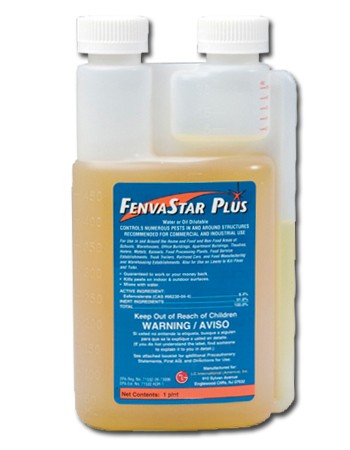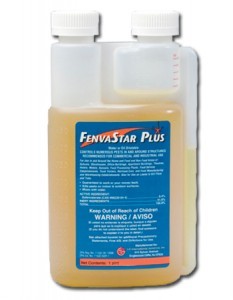 PRODUCT DESCRIPTION:      Odorless concentrate which mixes with water. Provides 1-2 month residual protection.
TARGET PESTS:     Ants, Bedbugs, Cadelles, Carpenter Ants, Carpenter Bees, Centipedes, Cigarette Beetles, Clover Mites, Cockroaches, Confused Flour Beetles, Crickets (Camelback, Field and Mole), Deathwatch Beetles, Drug Store Beetles, Earwigs, Fleas, Furniture Beetles, Gnats, Grain Mites, Granary Insects, House Flies, Meal Moths, Miller Moths, Millipedes, Mosquitoes, Old House Borers, Pillbugs, Powder Post Beetles, Psocids, Red Flour Beetles, Rice Weevils, Round-Headed Borers, Saw-Toothed Grain Beetles, Scorpions, Silverfish, Sowbugs, Small Flying Moths, Spiders, Ticks, Waterbugs, Yellow Meal Worm
WHERE TO USE IT:   Labeled for use inside the home for baseboards, carpeting, cracks and crevices. Use outside on foundation walls, lawn, garden and other areas in the landscape.
RATE OF APPLICATION:   .42 – .84 ounces per gallon of water per 1000 sq/ft of area.
RELATED PRODUCTS:          PUMP SPRAYER        20 GALLON HOSE END SPRAYER
PRODUCT DOCUMENTS:       FENVASTAR LABEL       MSDS SHEET
$60.00   (791141) 16 oz
Order online and save 5%



Supporting Video