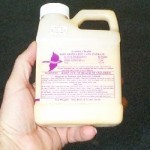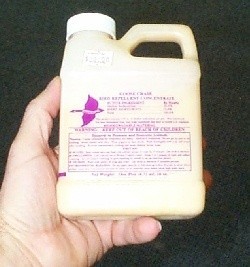 PRODUCT DESCRIPTION: Goose Chase is a food grade taste aversion agent. It is made from the bitter smelly part of concord grapes and makes turf and other plants unpalatable to geese. It is biodegradable, won't hurt water or plants and will keep geese and other birds from chewing on treated turf.
WHERE TO USE IT: Turf and plants.
RATE OF APPLICATION: 3 ounces to a gallon can treat up to 1000 sq/ft.
PRODUCT DOCUMENTS:       SPECIMEN LABEL       MSDS SHEET
$25.00   (745177) 16 oz
Order online and save 5%



$120.00   (745179) gallon
Order online and save 5%