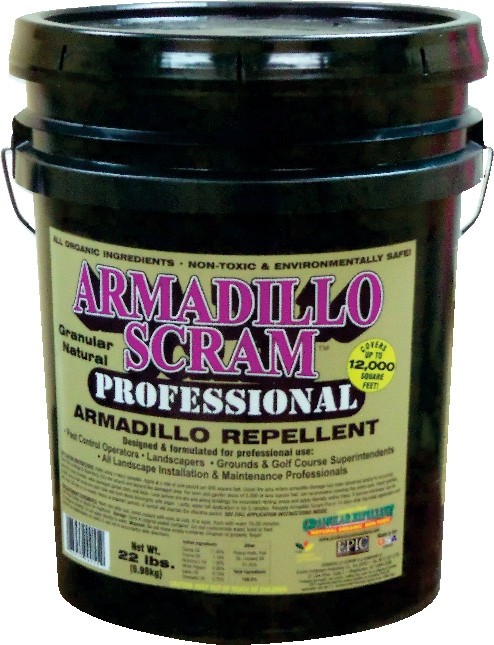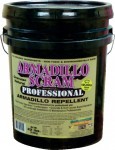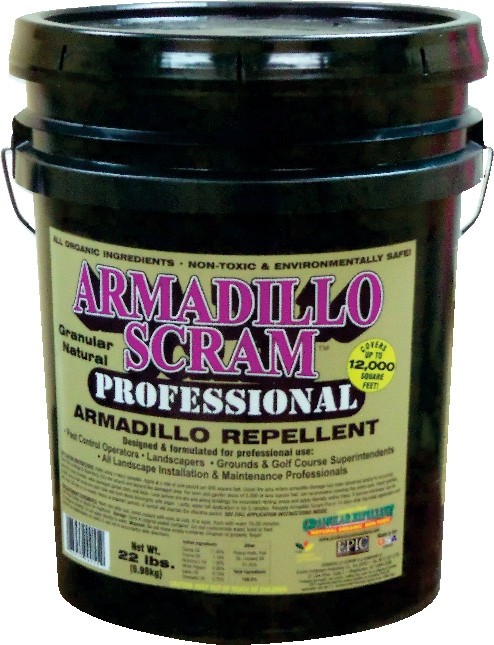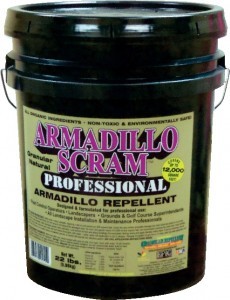 PRODUCT DESCRIPTION:      Armadillo repellent is all natural, organic granular repellent used to reduce and eliminate armadillos active in lawns, turf and flower beds. Using nothing but FIFRA 25b exempt actives so its safe for use anywhere, even in organic gardens.
WHERE TO USE IT:  Anywhere armadillos are actively walking or digging. To keep them out of your yard, put down a 20 foot wide barrier along property borders. Renew every 30 days. To stop them from digging, apply the granules over the turf they're targeting and renew every 14 days.
TARGET ANIMALS:     Armadillos.
RATE OF APPLICATION: Use one pound (1 lb) per 625 sq/ft of area.
PRODUCT DOCUMENTS:         SPECIMEN LABEL          SDS
$139.00   (793725) 22 lb pail
Order online and save 5%