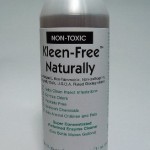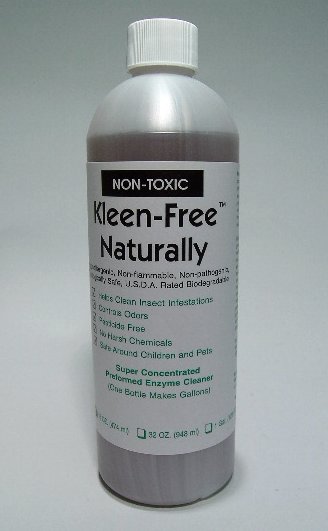 PRODUCT DESCRIPTION:     Enzyme based fabric cleaner which helps to remove insects and their various stages from clothing like bedbugs, lice, crabs and mites. It works by breaking up their outside exoskeleton enabling them to be washed away.
TARGET PESTS:    Bedbugs, crabs, dust mites, itch mites, lice, mites, no-seeums, scab mites, fleas and more.
WHERE TO USE IT:       Use it as a cleaner in a wash basin, use it as a clothing soak or add it to your laundry using it to replace your regular detergent.
RATE OF APPLICATION:      When used as a clothes soak, add 2 oz per gallon of water and let clothing sit for 1-2 hours. When used in a regular washing machine, add 4-6 oz per load. Use as needed until the problem is resolved.
AS SKIN OINTMENT:   Add 1 oz to 7 oz of water and treat daily to affected area. Lightly swab the area and allow the mixture to be absorbed into the skin for a few minutes. Will provide immediate relief and help promote healing over 7-14 days.
$30.00   (451015) 16 oz
Order online and save 5%



$50.00   (451017) 32 oz
Order online and save 5%