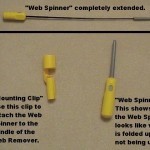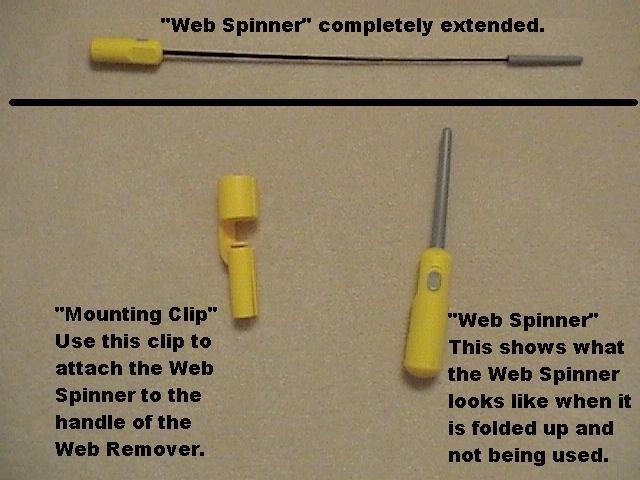 PRODUCT DESCRIPTION:   This small handheld tool usess 2 "AA" batteries to make the extending "wand" spin rapidly. When you hold the wand close to a spider web, it will literally "spin" up the web like cotton candy. The web will then accumulate on the wand and can be pulled off and easily discarded once enough is collected.
Use the spinner in your hand by first extending the wand out. Next, turn it on and walk around the home or yard looking for webs to "spin" up.
Each unit also comes with a mounting adapter. This adapter fits over the end of any standard threaded pole and the spinner fits into the adapter so you can use the pole to reach heights otherwise unobtainable from the gruond.
RELATED PRODUCTS:      WEBSTER HEAD ONLY      WEBSTER 5-10 FT      WEBSTER 5-10 FT w/SPINNER KIT       WEBSTER 14 FT      WEBSTER 14 FT w/WEB SPINNER KIT      WEBSTER 30 FT      WEBSTER 30 FT w/SPINNER KIT       WEB OUT WEB REMOVER PREVENTER SPRAY


$15.00   (288378)
Order online and save 5%






INTERNATIONAL CUSTOMERS ORDER HERE