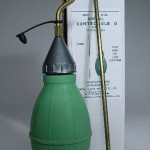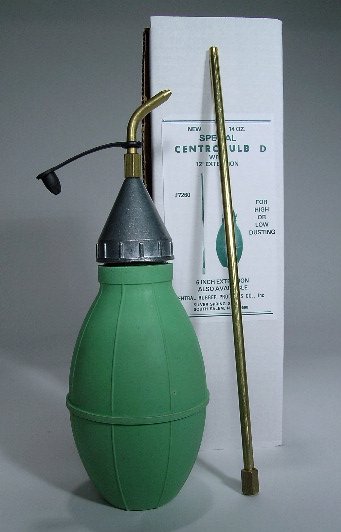 PRODUCT DESCRIPTION: Bellows type of duster which allows you to apply dust to plants, vegetables, foliage, etc. with accuracy and uniform flow so you don't over apply it or waste material.
This is our CB14EXT Duster, which is just like the CB14 but has a 12 inch extension and a curved tip included. This unit features a different interior design which does a great job of keeping the dust flowing well regardless of how you tilt the bulb when dusting. This unit is excellent for most any application and the extension can be removed from the duster if it is not needed.
OPTIONAL ACCESSORIES: There are several accessories available for this duster. The most handy is the DUSTER FILLER which enables you to fill the bulb without making a mess. Another popular accessory is the 12" EXTENSION. You can install up to 5 of these making this duster over 5 feet long. Lastly, the BELT CLIP is handy for anyone that uses this duster throughout the day and needs a simple way to carry it around.
OTHER DUSTERS:      CENTRO 4 OZ      CRUSADER      CENTRO 14 OZ      BG QUART DUSTER      BG LONG REACH DUSTER      DUSTIN MIZER      GILMOUR DUSTER      DUSTICK


$50.00   (282235)(FREE FILLING FUNNEL INCLUDED WITH EVERY DUSTER!)
Order online and save 5%






INTERNATIONAL CUSTOMERS ORDER HERE
Supporting Video