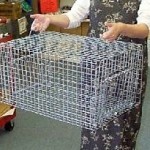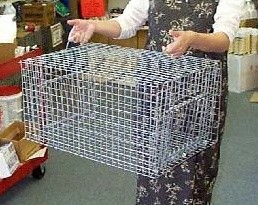 TRAP DESCRIPTION: 12″ Wide x 16″ Tall x 28″ Long. Two one way doors on each side allow the birds to enter but not to exit.
WHERE TO USE IT: Outside where the birds are a problem. Pre-bait for a few days to allow for a quick catch. Use in the yard, on the roof or in a parking lot.
RATE OF APPLICATION: One trap can catch 10 – 25 birds.
$95.00   (822254)
Order online and save 5%
*** THIS ITEM IS CURRENTLY OUT OF STOCK ***
ALTERNATE OPTIONS INCLUDE THE FOLLOWING: