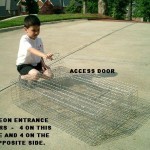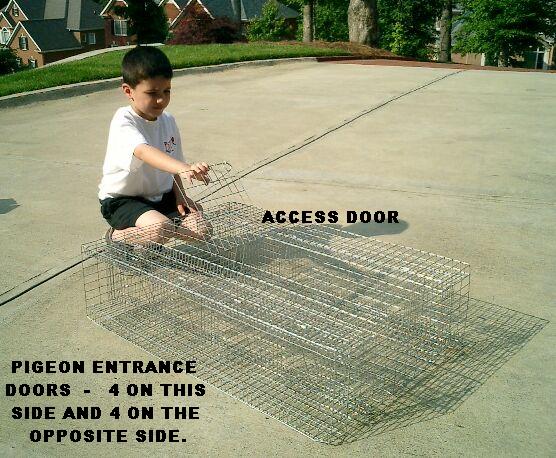 TRAP DESCRIPTION: Live Trap which measures 9″ tall by 24 inches wide by 36 inches long. It features 8 doorways and one access door for bird removal and maintenance. Light enough for one person to carry yet strong enough for 25 or more birds with one setting.
WHERE TO USE IT: Roof tops, asphalt, the ground and any place you are able to establish feeding stations for targeted pigeons.
RATE OF APPLICATION: One trap can hold 25 birds or more so place out as many as needed to get the job done in a timely fashion.
$75.00   (822266)
*** NOT AVAILABLE INDEFINITELY ***