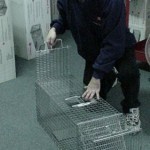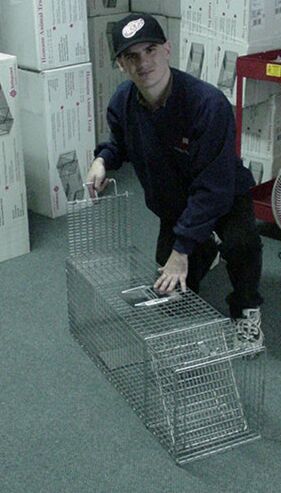 TRAP DESCRIPTION: Live trap which measures 11" wide by 12" tall by 36" long. It uses a heavy gauge wire with a steel frame for construction. It has a spring loaded door which is set open when trapping. When the trip pan is pushed down it will release the door which then locks tightly so targeted animals cannot escape. This trap is essentially the same as the LT111236 except it features a sliding rear door. This sliding door makes both baiting the trap and animal release much easier.
RELATED ITEMS:    TRAP COVER

SIMILAR MODELS: LIVE TRAP 11" X 12" X 36" BOTTOM/REAR DOOR and the LIVE TRAP 11" X 12" X 36"


$90.00   (822129)
Order online and save 5%


INTERNATIONAL CUSTOMERS ORDER HERE
Supporting Video