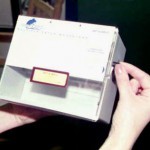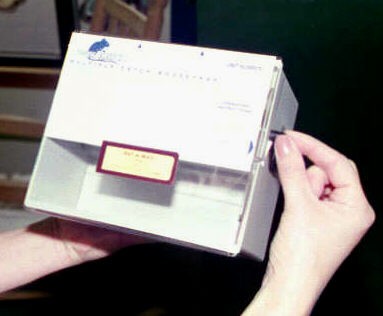 PRODUCT DESCRIPTION: The Kwik Katch is a repeating type mouse trap that will catch several mice at one setting. It's made of plastic and has a see through window on top for easy inspection. These features are important if you are using the trap where it is moist and hard to access. The Kwik Katch will last longer in such conditions and with a good flashlight you can see inside without having to handle the traps. The Kwik Katch is also handy when a small trap is needed. It is small enough to catch small mice and since it is only 2/3 the size of the Mouse Master, you can place it where the Mouse Master will not fit. Use it first if you have a moist or damp area where you intend on making placements.
WHERE TO USE IT: Pantries, closets, crawl spaces, pet areas, garages, sheds or just about anywhere.
RATE OF APPLICATION: Install one every 15 feet where activity is found.
OTHER MOUSE AND RAT KILL TRAPS:       MOUSE TRAP METAL TRIGGER      MOUSE TRAP EXPANDED TRIGGER       RAT TRAP METAL TRIGGER       RAT TRAP EXPANDED TRIGGER       SNAP-E RAT TRAP       T-REX RAT TRAP 
MOUSE AND RAT LIVE TRAPS:       MINI CAT MOUSE TRAP       MOUSE MASTER       TIN CAT      LIVE MOUSE CATCHER       LIVE TRAP 3X3X10       LIVE TRAP 5X5X18
RELATED TRAP ACCESSORIES:       METAL TRAP COVER (USE WITH KILL MOUSE AND RAT TRAPS)       HERCULES PUTTY (HOLDS TRAPS IN PLACE ON ANY SURFACE)
LURES AND BAIT:       MIXED SEEDS       LOGANBERRY PASTE       PECAN PASTE
$150.00   (822101) case of 12
Order online and save 5%


INTERNATIONAL CUSTOMERS ORDER HERE
Supporting Video