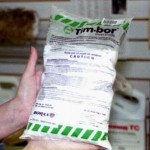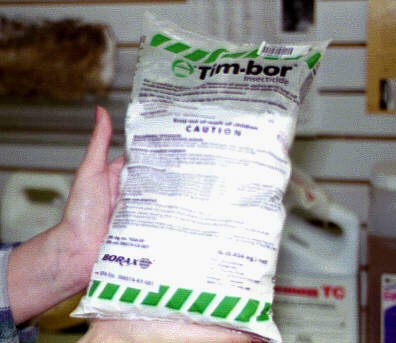 PRODUCT DESCRIPTION: Timbor is an odorless powder which is mixed with water and sprayed on untreated exposed wood for termites, carpenter ants, powder-post beetles and decay fungi. Please note that it will leave a white residue as it is a wettable powder. This is normal and not a hazard.
WHERE TO USE IT: Damp crawl spaces are a great place to apply Timbor since it will prevent the growth of organic molds, mildew and decay fungus which would ultimately destroy the wood it grows upon. It can also be used in attics and anywhere you have untreated, unprotected wood which is subject to wood destroying insects or fungus. If you have a current problem or if the wood being treated will be out in the open, the Boracare would be better suited for the job.
RATE OF APPLICATION: 1.5 lb will cover up to 200 sq/ft.
RELATED PRODUCTS:          PUMP SPRAYER
PRODUCT DOCUMENTS:       SPECIMEN LABEL       MSDS SHEET
$12.00   (459246) 1.5 lb (3+ $10.00 ea)
Order online and save 5%



$100.00   (459248) 25 lbs
Order online and save 5%


Supporting Video
YouTube responded with an error: The playlist identified with the request's <code>playlistId</code> parameter cannot be found.