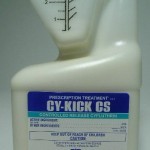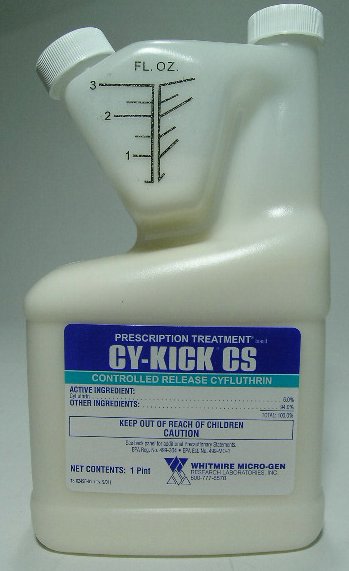 PRODUCT DESCRIPTION:   Odorless concentrate which is mixed with water and applied with a pump sprayer to areas where target pests are active. Great for use in the home since its odorless but it also works well outside on turf, in flower beds, on mulch and even the sides of buildings and foundations where target pests penetrate.
RATE OF APPLICATION:   .5 to 1 oz per gallon of water. When pests are active, use 1 oz per gallon per 1,000 sq/ft of area. When treating for maintenance/prevention, 1/2 oz per gallon is enough.
It is also suggested that you use a lot of water to ensure you get the product to penetrate deep down in the vegetation which is where scorpions like to hide. Repeat treatments as needed which could be once a month for a few months. Once activity is under control, treat every 2-3 months to keep it that way.
RELATED PRODUCTS:          PUMP SPRAYER         CY-KICK AEROSOL
PRODUCT DOCUMENTS:       SPECIMEN LABEL       MSDS SHEET
$85.00   (455663) 16 oz  (FREE STANDARD SHIPPING)
Order online and save 5%


Supporting Video