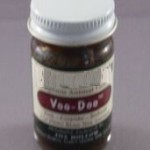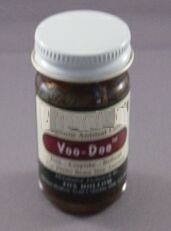 PRODUCT DESCRIPTION: Food based bait badgers like and can smell for great distances. Used as attractant to get badgers to traps, this scent will remain active for 3-6 days.
WHERE TO USE IT: On the trip pan of Live Traps or on the ground where coil or long spring traps have been set.
RATE OF APPLICATION: 1-2 Pinto Bean sized portions is usually enough; single drops can be used around the main set to get the attention of any badgers that are foraging.
$17.00   (825219) 1 oz  (FREE STANDARD SHIPPING)
Order online and save 5%



$50.00   (825220) 4 oz  (FREE STANDARD SHIPPING)
Order online and save 5%