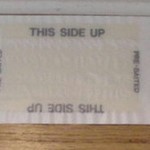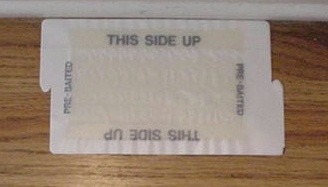 PRODUCT DESCRIPTION:   Mouse and insect glue boards used as a mechanical device to trap nuisance pests. Place them in pathways where target pests are known or suspected to travel. Can be used inside living spaces, cabinets, pantries, basements, crawl spaces, attics, garages and other areas. If used outside, be sure to keep them dry. When a target insect or animal walks on it, they get stuck and cannot escape. Each board is 5″ x 8″ and will typically remain tacky for 3 or more months but should be replaced sooner if they get filled with target pests or if they get covered in dirt or dust.
WHERE TO USE IT: Mostly inside buildings, homes, etc. where target pests are known to be active. If a pet or child gets stuck on the glue, use vegetable oil to release them. The glue is sticky but non-toxic and won't pose a hazard to anyone or animal. If you need a trap for outside use, get one of the plastic designs listed below.
RATE OF APPLICATION:  Place traps out every 10 feet along baseboards, walls, on either side of garage doors, etc.
RELATED PRODUCTS:        RAT PAPER GLUE BOARDS        PLASTIC TRAY GLUE TRAP 5X10        PLASTIC TRAY GLUE TRAP LARGE 11X13        BULK GLUE GALLONS


$10.00 per 10 Pack (10 boards total)(82326810PK)(FREE STARNDARD SHIPPING)
Order online and save 5%



$15.00 per 36 Pack (36 boards total)(823268CM36PK)
Order online and save 5%



$25.00   (823269) case of 72 glue boards
Order online and save 5%


INTERNATIONAL CUSTOMERS ORDER HERE
Supporting Video
[tubepress mode="playlist" playlistValue="FBA559EBD6926AC2″]