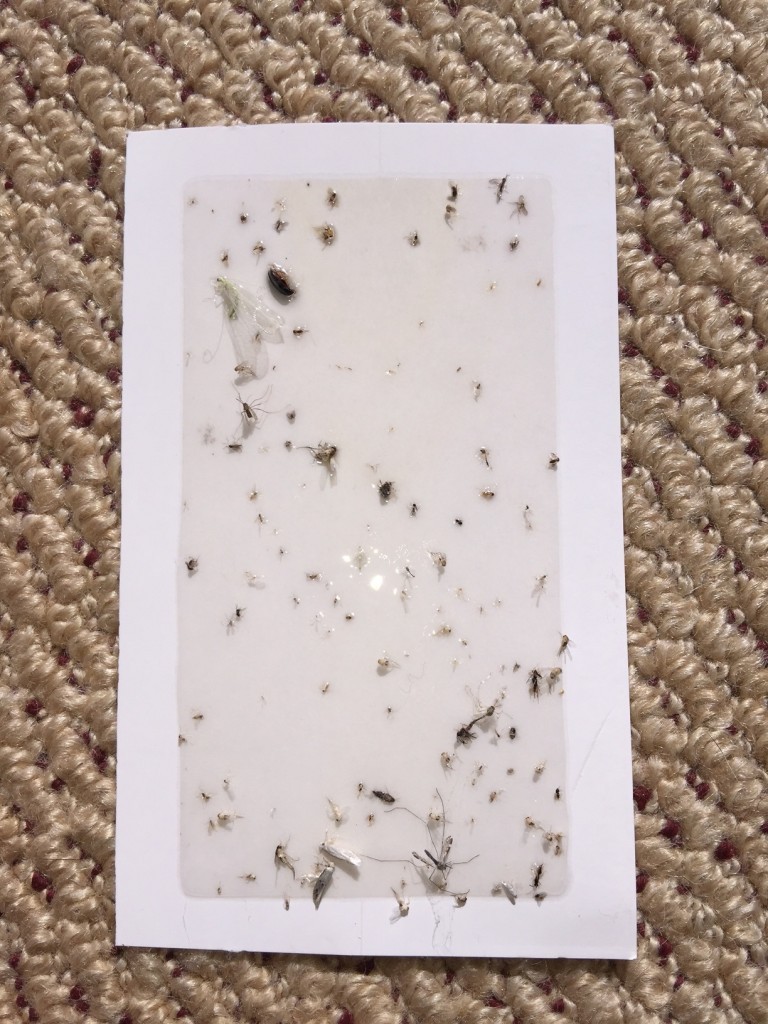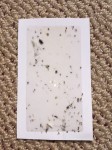 PRODUCT DESCRIPTION:  The FlyWeb Insect light is designed for indoor use wherever there are flying pests. The FlyWeb trap attracts flying insects by using an energy-efficient 9-watt U.V. light bulb. Flying insects are drawn to the U.V. light and trapped on the web-like adhesive glue card. Its compact size makes it perfect to hide while it still does the job of ridding your space of flying pests. Remove the protective coating on the adhesive board, insert the glue pad into the unit and the trap is set and ready to work. All you need is an electrical outlet to plug it in and you'll be catching flying pests immediately.
TARGET PESTS:    The FlyWeb trap has successfully trapped a wide range of flying pests including but not limited to Asian ladybugs, blow flies, drain flies, filth flies, fruit flies, fungus flies, gnats, mosquitoes, noseeums, phorid flies, powderpost beetles, stink bugs, sweat bees, thrips and wasps. It will also trap a wide range of crawling pests like ants, beetles, cadelles, crickets, roaches, spiders and more.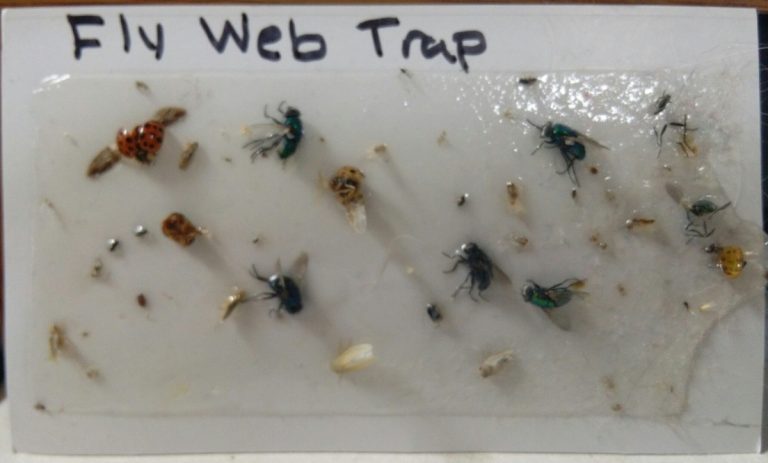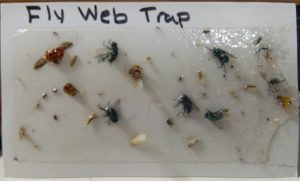 FlyWeb Insect Light features:
24 hour, non-chemical silent trapping

Light gray finish

Easy to replace, disposable 3″ x 5″ adhesive panel

Covers 600 sq. ft. (20 lineal ft.)

9-watt energy-efficient U.V. insect lamp

UL approved and easy to use. Just plug into any 110V outlet. No tools required.

1-year limited warranty

Dimensions: 3.5″W x 10.5″H x 1.75″D
WHERE TO USE IT: Any part of the home where small flying insects are a nuisance.
RATE OF APPLICATION: Each trap can cover about 600 sq/ft.
OTHER FLY TRAP:       NATURAL CATCH FRUIT FLY TRAPS        FLIES B-GONE FLY TRAP        STICK-A-FLY GLUE TRAP        MUSCA STICK FLY GLUE TRAP        WINDOW POWDER FLY TRAP          FTP HANGING LIGHT TRAP        LURALITE WALL SCONCE LIGHT TRAP


$40.00   (823055) FLY WEB TRAP ONLY (comes with 1 glueboard)(3+ $35.00 ea)
Order online and save 5%






REPLACEMENT GLUE PADS ONLY – 10 PACK
$10.00   (823059) REPLACEMENT GLUE PADS (10 PACK)
Order online and save 5%


$10.00   (823058) REPLACEMENT BULB
Order online and save 5%