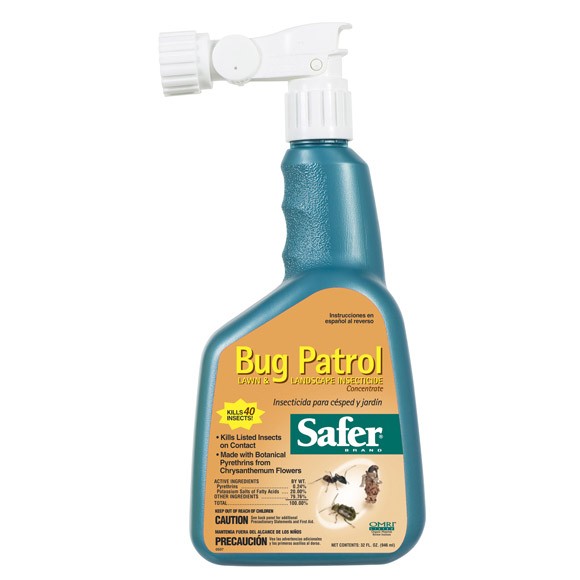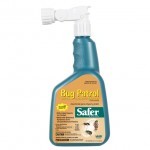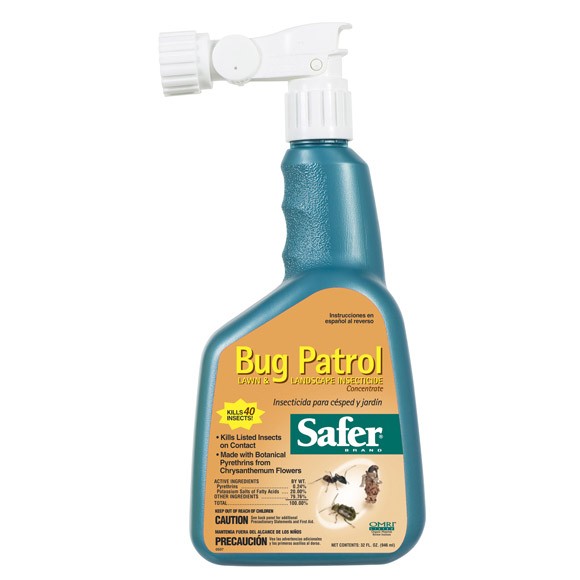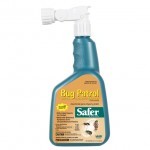 PRODUCT DESCRIPTION: Ready-To-Spray concentrate. Kills over 40 soft bodied and hard bodied insects on contact, including beetles, aphids, whiteflies, and chinch bugs. Active ingredients: pyrethrins (.024%) and potassium salts of fatty acids (20%). For use on lawns, ornamentals, trees, shrubs and flowers. OMRI Listed® and compliant for use in organic gardening.
Attention: Do not use on horse chestnut, Japanese maple or mountain ash.
WHERE TO USE IT: LAWNS,  ORNAMENTAL TREES AND SHRUBS,  FLOWERS.
Attention: Do not spray blooms or partially open flower buds. Do not use on bleeding heart or gardenias. Test on fuchsias and impatience for varietal sensitivity.
RATE OF APPLICATION: USE ONLY AS DIRECTED

COVERAGE:
32 fl oz used with 6.4 gallons of water treats
6-12 trees
60 shrubs
360 plants
PRODUCT DOCUMENTS:       SPECIMEN LABEL       MSDS SHEET
***  NO LONGER AVAILABLE  ***
ORGANIC REPLACEMENT:   GRUB AND INSECT KILLER RTS     MULTIPURPOSE INSECT KILLER
Supporting Video