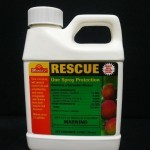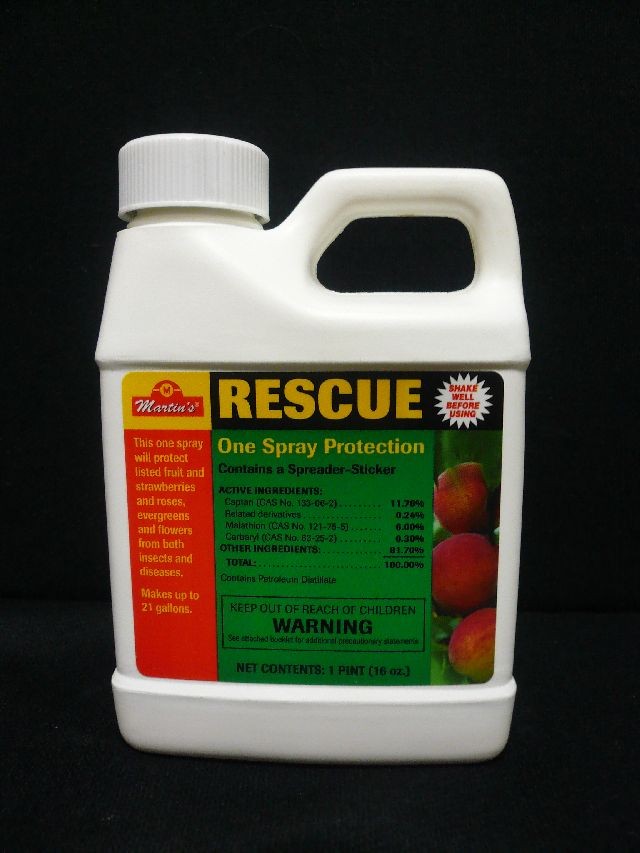 PRODUCT DESCRIPTION:  One Spray Protection.  Rescue is a complete concentrate containing insecticide, fungicide, aphicide, miticide, scalicide, and spreader sticker.  Easy to use, no plugged nozzles; no messy powders to handle, measure or mix; no premixing or straining necessary.  Contains Malathion which has a strong odor.
WHERE TO USE IT: Designed especially for home orchards to protect apples, cherries, grapes, peaches, strawberries, roses, evergreens, and flowers from the ravages of insects and diseases.
RATE OF APPLICATION: Mix .5 to 1.5oz in one gallon of water.  Spray foliage thoroughly.  Do not apply when temperatures are above 90 Degrees F.  Spray in the afternoon or early evening.
$20.00   (455845) 16 oz.
Order online and save 5%


Supporting Video