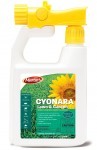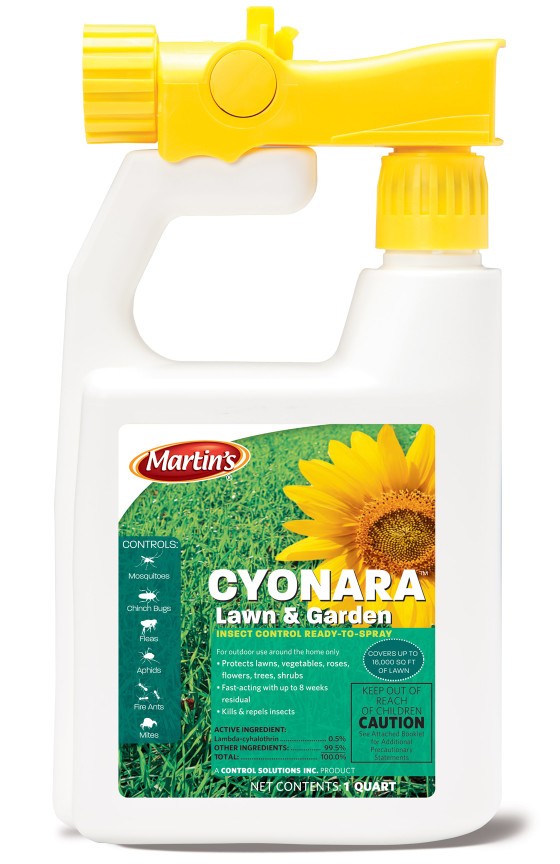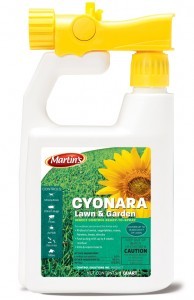 PRODUCT DESCRIPTION:    Concentrate that comes in a "ready to spray" jug which mixes with water as you apply it when hooked to your garden hose. The jug is 32 oz jug with a "Hose End Sprayer" top.  Cyonara is a good choice for a wide range of insect pests in both the yard and garden.
FEATURES:
RTS – Ready to Spray – just hook to your garden hose and you're all set – no sprayer needed
Low odor
Works on wide range of insect pests
Covers 8,000-16,000 sq/ft
Safe for use in Vegetable Garden
Cyonara RTS is both low in odor and highly effective on many pests and is even labeled for use on vegetables in the garden. Just hook it up to your garden hose and it's ready to spray.
COVERAGE:      Coverage per quart will be from 8,000 to 16,000 sq/ft which is roughly 1/4 to 1/3 of an acre. For larger areas, get CYONARA CONCENTRATE and use a HOSE END SPRAYER to apply it. This will prove more economical in the long run and the better choice if you're treating a 1/2 acre or more on a regular basis.
WHERE TO USE IT:      Lawns, ground cover, trees, your homes exterior, roof tops, vegetable gardens, flowers, bushes and vines.
PRODUCT DOCUMENTS:       SPECIMEN LABEL       MSDS SHEET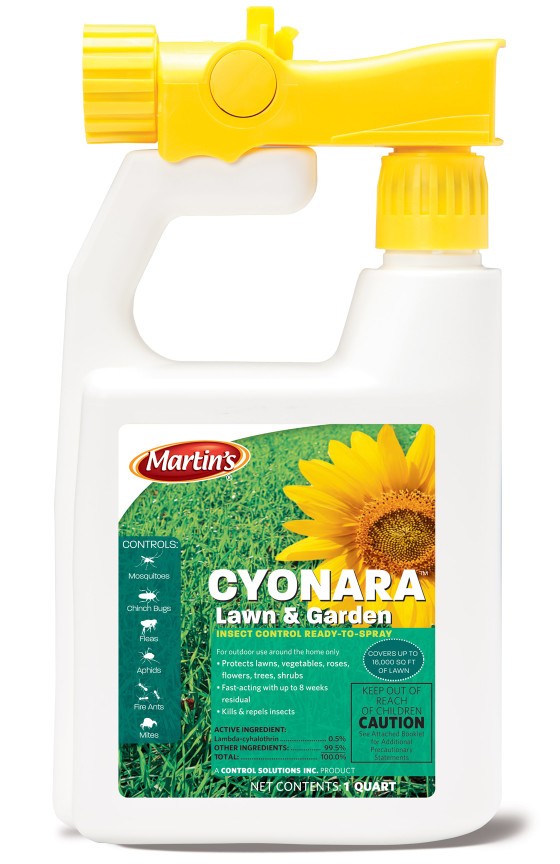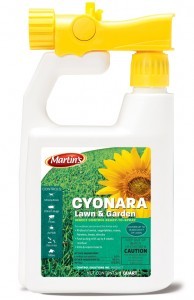 $35.00   (455230) 32 oz (3+ for $31.00)



CYONARA RTS REFILLS (SAME AS RTS – USE IT TO REFILL RTS or 20 GALLON HOSE END SPRAYER)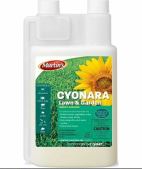 $25.00  32 oz  (455224)(3+ $22.00 ea) Order online and save 5%


MAXXTHOR EC IN A HOSE END SPRAYER FOR LARGE AREAS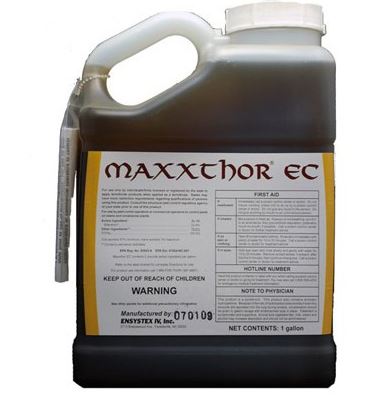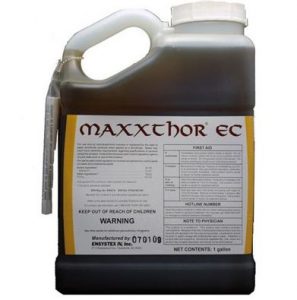 PRODUCT DESCRIPTION:   This concentrate is just about odorless, works on all insects, is highly concentrated and can be sprayed safely throughout the yard on turf and plants. Use a hose end sprayer to apply it with the best sprayer being a 20 GALLON HOSE END.
USE DIRECTIONS:     For most any pest, add 2.5 oz of Maxxthor to the hose end sprayer and fill it to the 5 gallon line on the hose end sprayer listed below. Hook it to your garden hose and use the entire sprayer mixture to treat 5,000 sq/ft of area. 1 quart will treat 1.5+ acres.
PRODUCT DOCUMENTS:          SPECIMEN LABEL          MSDS SHEET
$75.00  32 oz  (819443)
Order online and save 5%


RECOMMENDED HOSE END SPRAYER:     20 GALLON HOSE END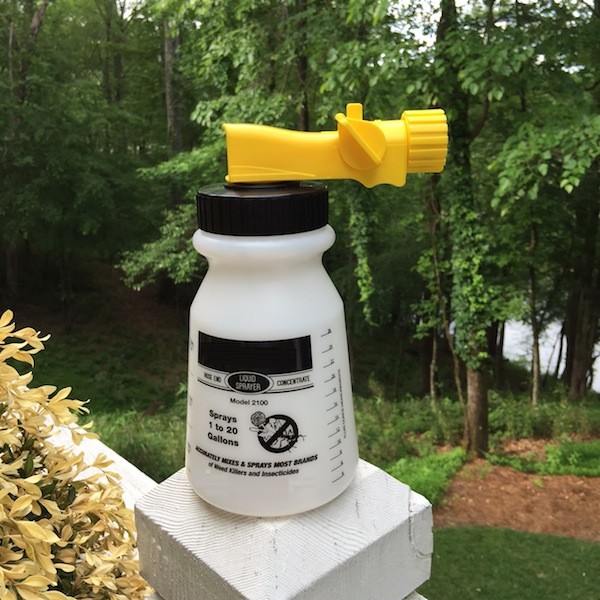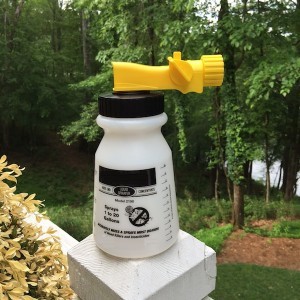 $25.00  (287531)(FREE STANDARD SHIPPING)
Order online and save 5%


Supporting Video