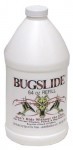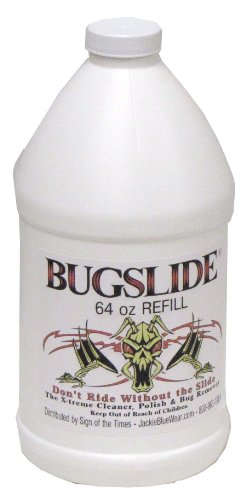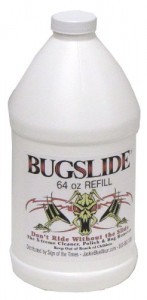 PRODUCT DESCRIPTION:    Bugslide is a premium non-abrasive, waterless, deep cleaner, polish and protector. Simply spray a small amount on the included micro-fiber cloth and wipe over the surface to be cleaned. A little bit goes a long way! Bugslide quickly removes dirt, road grime, dust and dead bugs. Next, lightly buff to a brilliant shine.
BugSlide is your all-in-one total detailer. Use it on windshields, painted surfaces (autos), chrome, metal, aluminum, stainless steel, leather, vinyl, acrylic, gel coat (boats), glass, plastic, fiberglass and lexan. You can even spray it on your powder coated motor to keep it looking fresh and new.
Not to be confused with other detail sprays; Bugslide contains UV protectants and may be used in direct sunlight. Bugslide is a polymer based product and contains no wax, petroleum products, silicone, Teflon, solvents, or ammonia.
Bugslide leaves surfaces slicker than wax with no streaking and no smearing. No need to ever wax again! Once applied, you'll notice that water beads up and is dispersed from all surfaces treated including your windshield.
Bugslide is great For Motorcycles, Cars, RV's, ATV's, Boats, & Airplanes. Nothing removes bugs faster and easier than Bugslide and nothing works like Bugslide at keeping these same surfaces bug free. It effortlessly cleans your windshields to a bug-free, streak-free shine; plus cleans and polishes your entire vehicle to a radiant shine in minutes.
COVERAGE:   Porous surfaces will require more Bugslide initially so get enough for two applications when treating absorbent substrates. 64 oz refill size can cover up to 1600 sq/ft. Most cars will have 75-125 sq/ft of surface area so this jug will treat the average car 10 times.
WHERE TO USE IT:    This product is ideal for use on cars, trucks, motorcycles, boats and any surface where bugs are likely to get smashed or accumulate. Even helmet face shields. Take it on your road trip to remove smashed bugs as you drive cross country.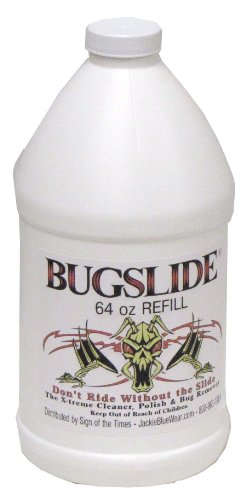 $60.00   64 oz  (775135)(treats up to 1600 sq/ft)(4+ $50.00 ea)   INCLUDES FREE TRIGGER SPRAYER – $5.00 VALUE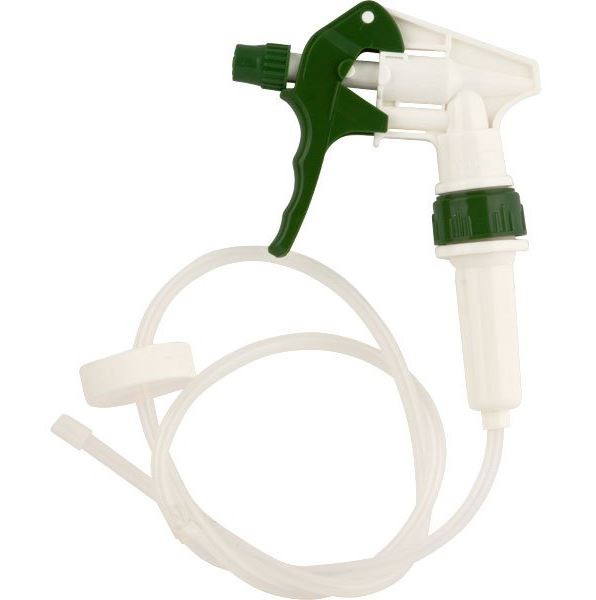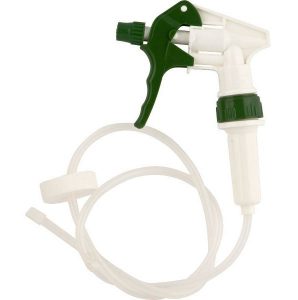 Order online and save 5%