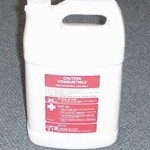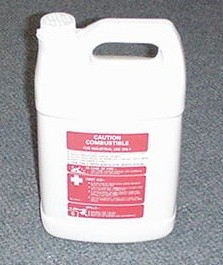 PRODUCT DESCRIPTION:   A super refined high quality deodorized oil well suited for both inside and outside ULV applications. Rated better than #1 fuel oil, this deodorized base oil can be used in warehouses, food processing facilities, packaging plants and more. When you need a super clean, dry fog, this is the best quality option available.
When considering which oil to use in either a cold and hot fogging machine, its important to understand the difference. Low grade oils like #2 and #3 diesel fuel should not be used since these forms are inconsistent and can easily interfere with the active chemicals being applied. They can pose a hazard to the landscape, should not be used inside structures and overall are not recommended.
For our machines, using a high grade mineral oil or this #1 fuel oil is best. It won't clog formulation lines, filters or holding tanks. And it won't contaminate water, landscaping or machinery. Since its clean and odorless, our oil is the best option for any environment.
RELATED PRODUCTS:      EXCITER PYRETHRIN CONCENTRATE          TENGARD PERMETHRIN       ESSENTRIA IC
FOGGING MACHINES THAT CAN USE THIS OIL:       FM5330 MINI FOGGER         FM6309        FM6208         FM7401        SUPERHAWK THERMAL FOGGER          GOLDEN EAGLE THERMAL FOGGER        BLACK HAWK THERMAL FOGGER        TRAIL BLAZER THERMAL FOGGER
$25.00   (455258) gallon
Order online and save 5%



$100.00   (455256) 5 gallons
Order online and save 5%