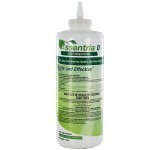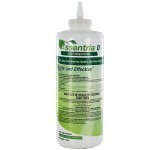 PRODUCT DESCRIPTION:   Off white baby powder like dust with a "fresh scent" which is mostly light and botanical. Using food grade actives found to affect insects, this new formulation is very safe to use in the home or yard yet also very effective at fighting a wide range of insects. ECO PCO dust is an excellent product for use in cracks, crevices, wall voids, attics, crawl spaces and other hidden areas where insects like to nest or live.
TARGET PESTS: Scorpions, wasps, ants and just about any stinging or crawling pest that will try to nest in the home.
WHERE TO USE IT: Attics, crawl spaces, wall voids and spaces other then living areas.
RATE OF APPLICATION: 10 oz jar of dust can treat from 625-1000 sq/ft of area. Apply every 6-12 months, depending on level of infestation.
PRODUCT DOCUMENTS:       SPECIMEN LABEL       MSDS SHEET
$12.00   (801833) 10 oz. (5+ for $10.00 ea.)
Order online and save 5%


Supporting Video