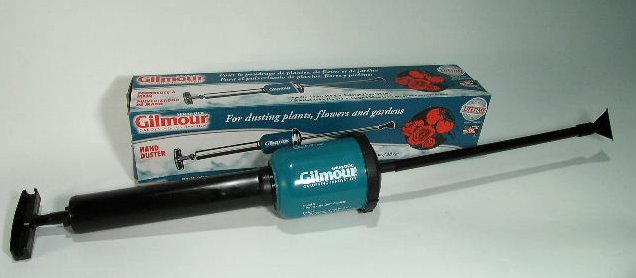 A less costly option is the Gilmour Pump Duster. It won't blow the dust nearly as far but it will work for small jobs with areas 10 feet or less.
OTHER DUSTERS:      CENTRO 4 OZ      CRUSADER      CENTRO 14 OZ      CENTRO 14 OZ W/12" EXT      BG QUART DUSTER      BG LONG REACH DUSTER      DUSTIN MIZER      DUSTICK
$20.00   (282290)
Order online and save 5%



Supporting Video
Click thumbnails and a small player will open to play each segment. Must have "pop ups" enabled.